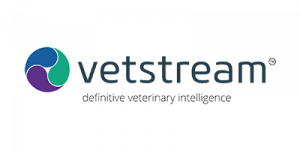 About Vetstream
Veterinary practices are undergoing the fastest period of change in their history. Price-conscious clients with ever higher expectations and increased competition from both independent practices and corporate groups are upping the stakes.
To survive and to thrive practices must adopt new approaches and embrace new technologies to:
boost productivity
build client loyalty
fight off competitive challenges
That's where Vetstream can help
We have been working closely within the veterinary industry for more than fifteen years and understand the pressures of practice life. Based on our experience we have created a range of services, harnessing new technologies to support veterinary staff in their clinical work and helping practices market themselves effectively in order to build successful businesses.
Our Purpose
Vetstream provides peer-reviewed digital knowledge, websites and CPD, developing and empowering the whole veterinary team to enable the best possible health and welfare for the animals under their care and supporting the human animal bond.
Our Vision
Vetstream is a unique, hardworking knowledgeable team experienced in positively supporting teams and empowering individuals in the veterinary community. We are dedicated to deliver a range of trusted, innovative solutions correctly tailored to our clients' needs and passionately believe in interacting with integrity and honesty.