iGroup Australasia is delighted to announce its latest partnership with AORN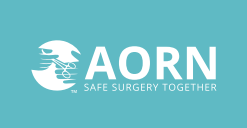 The Association of periOperative Registered Nurses (AORN) was founded in 1949 to establish a national community for operating room nurses who sought to share best practices for patients undergoing surgery. Today, we unite and empower perioperative nurses, healthcare organizations, and industry partners to support safe surgery for every patient, every time.
You'll find AORN resources used in every hospital and ambulatory center across the country, including:
The evidence-based Guidelines for Perioperative Practice
Perioperative staff education
Career and leadership development guidance
Facility and health system solutions
AORN eGuidelines+ is an online facility subscription providing access to the most current AORN Guidelines for Perioperative Practice complete with tools, customizable templates and resources to empower your team to apply standardized techniques facility-wide.