iGroup Australasia is thrilled to announce our latest partnership with CNBKSY-Shanghai Library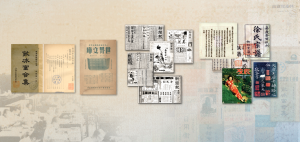 CNBKSY-Shanghai Library is one of the ten renowned cultural brand of Shanghai library, focusing on not only contemporary publications, but also Modern literature. CNBKSY-Shanghai Library meaning national periodical and newspaper indexing was founded in 1955 by Shanghai Library. CNBKSY is a printed journal aiming at gathering and revealing the content of all newspapers and periodicals published nationwide, and has become the earliest comprehensive search tool of Chinese newspapers and periodicals ever launched in China. CNBSKY-Shanghai Library has evolved from being an original printed journal into a comprehensive knowledge service system that integrates an online service platform with printed versions.
Shanghai Library has over 53 million collections of Chinese and foreign literature including modern periodicals, books of modern China, old photograph, genealogy, local chronicles, and personage archives in China and so on.
Learn more at: https://mailchi.mp/116a2e61b342/new-partnership-withcnbksy-shanghai-library-14200300