Exciting news: the expanded LibKey Link and LibKey.io are now available! These new services join LibKey Discovery and LibKey Nomad to bring libraries a comprehensive digital access strategy. LibKey provides researchers better awareness of library content, then simplifies access to it, whether users are on-site or remote and whether the point of discovery is within library resources or on the open web.
LibKey Link and LibKey.io are included at no additional charge with Third Iron Complete and LibKey Suite subscriptions. Get started today taking advantage of these great new features of your access!
_________________________________________________________________________________________________________

LibKey Link delivers one-click access to millions of PDF and HTML articles from any database where a link resolver is used today. After an easy, one-time configuration, researchers using your popular databases like Web of Science, Scopus and Google Scholar will go from the citation record to full article, in PDF or HTML format, in one-click. No more navigating the link resolver maze each time your users wants to get to content!
If the article is not immediately available, LibKey Link smartly falls back to the link resolver, connecting researchers with other fulfillment mechanisms provided by the library, such as interlibrary loan.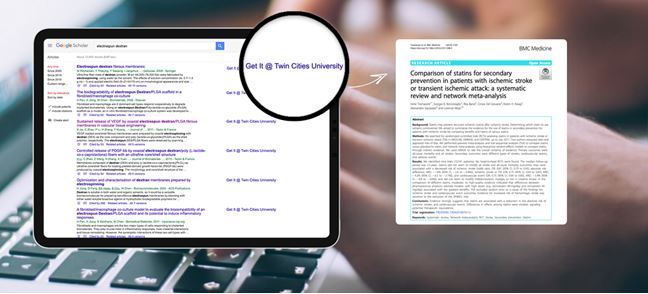 Libraries using LibKey in their discovery services and in PubMed report how LibKey provides more reliable linking, reduces clicks to content, saves researchers considerable time, reduces library help desk requests and minimizes the burden of unnecessary ILL requests.  LibKey Link now amplifies these benefits across all your library services!
Get started using LibKey by completing our simple set up form to configure your link resolver fall back and receive your unique LibKey Link URL.

_________________________________________________________________________________________________________

It is becoming increasingly common for researchers to look for articles by identifiers.  LibKey.io meets this need by providing a landing page where in one-click, DOI and PubMed ID searches are matched against library subscribed and open access resources – not pirate sites.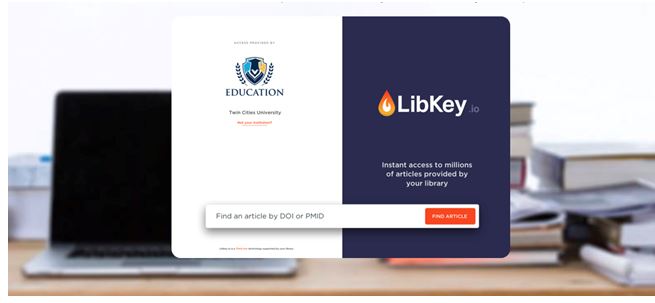 LibKey.io may also be used as a prefix to any DOI.  Add "libkey.io/" in front of any DOI or PubMed ID and LibKey.io will resolve the article lookup through your library resources!
As with LibKey Link, if the article is not immediately available, LibKey.io can be configured to smartly connect users to their library's link resolver.  Click the above Get Started button to ensure your LibKey.io is set up with your link resolver.  Click the button below to try LibKey.io now!

See here for more information:https://thirdiron.com/