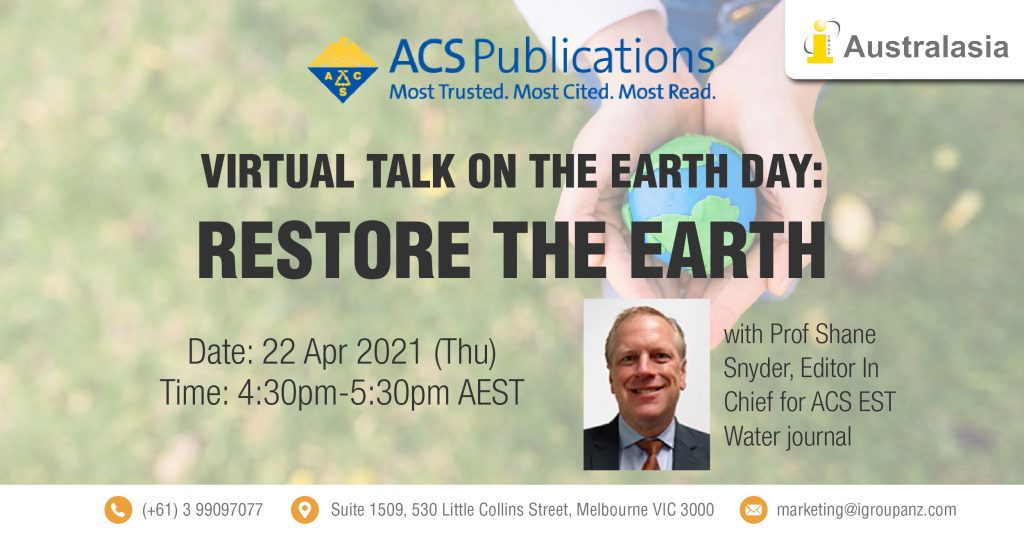 You are cordially invited to join the free virtual talk on the Earth Day: Restore the Earth with Professor Shane Snyder, Editor In Chief for ACS EST Water Journal.
Date: 22 April 2021 (Thursday)
Time: 4.30 – 5.30pm AEST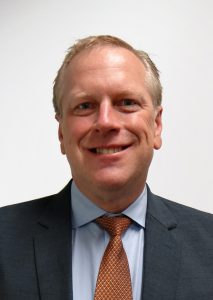 Dr. Shane Snyder is a Professor of Civil & Environmental Engineering and is the Executive Director of the Nanyang Environment & Water Research Institute (NEWRI) at Nanyang Technological University (NTU), Singapore.  For over 20 years, Dr. Snyder's research has focused on water quality, treatment, and sustainability, which resulted in over 300 published manuscripts with 28,000 citations.  He serves as the Editor-in-Chief for the American Chemical Society journal, Environmental Science & Technology Water and is a Fellow of the International Water Association.  Prof. Snyder was featured among the top 25 leading water researchers globally by Lux Research, and was awarded the Dr. Pankaj Parekh Research Innovation Award and the Agilent Thought Leader Award.  Prof Snyder and his team were awarded the Nanyang Humanitarian Award for their philanthropic work in water and sanitation, which has benefited over two million people in underserved communities in Asia.